Patio Door Type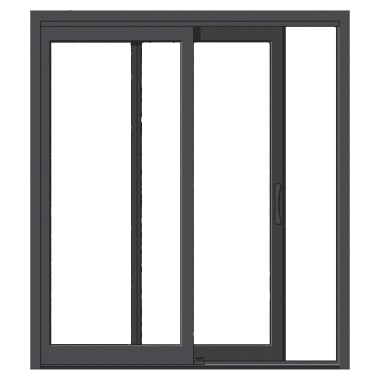 Sliding Patio Doors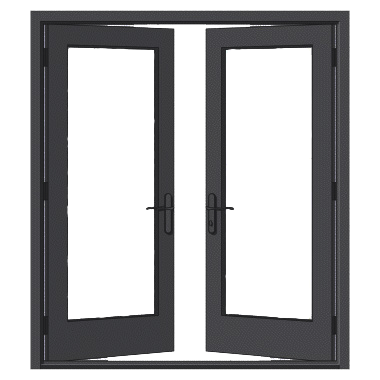 Hinged or French Patio Doors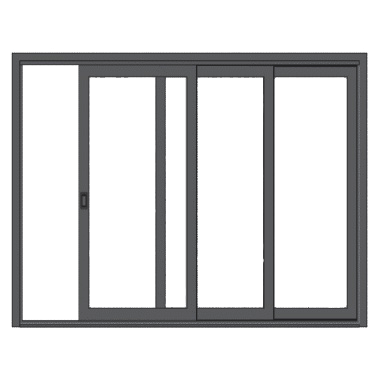 Multi-Slide Patio Doors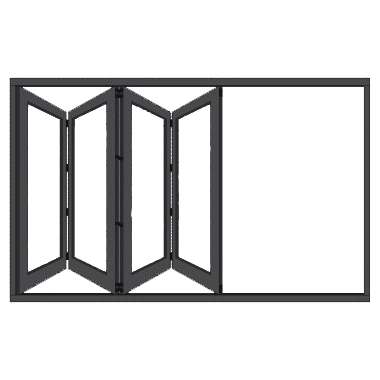 Bifold Patio Doors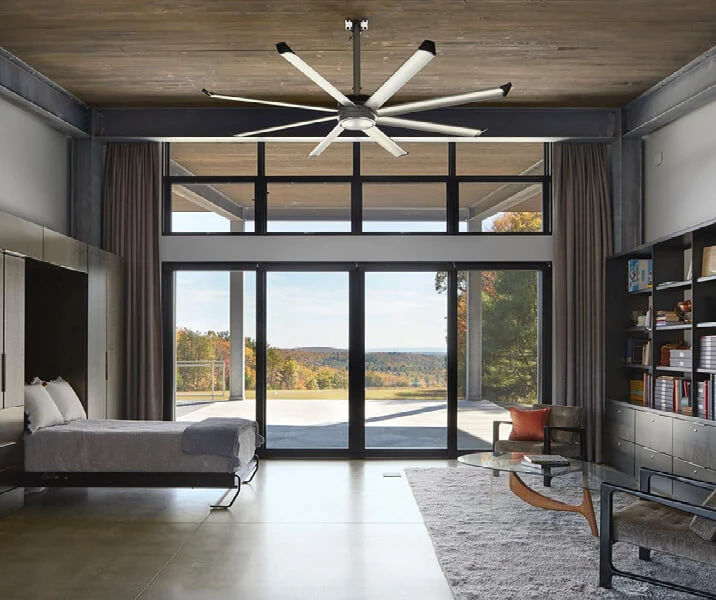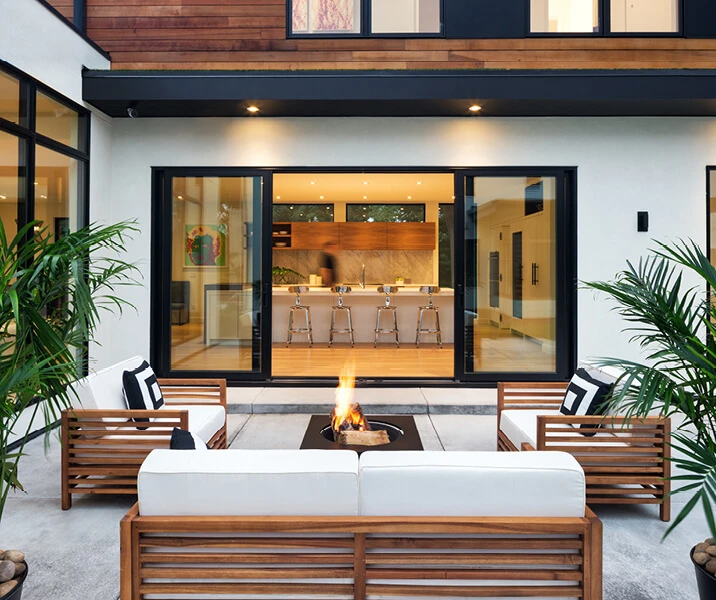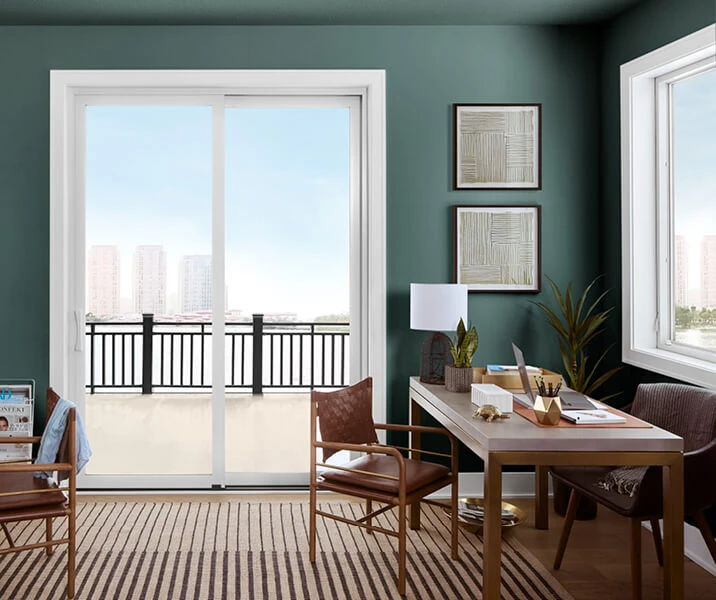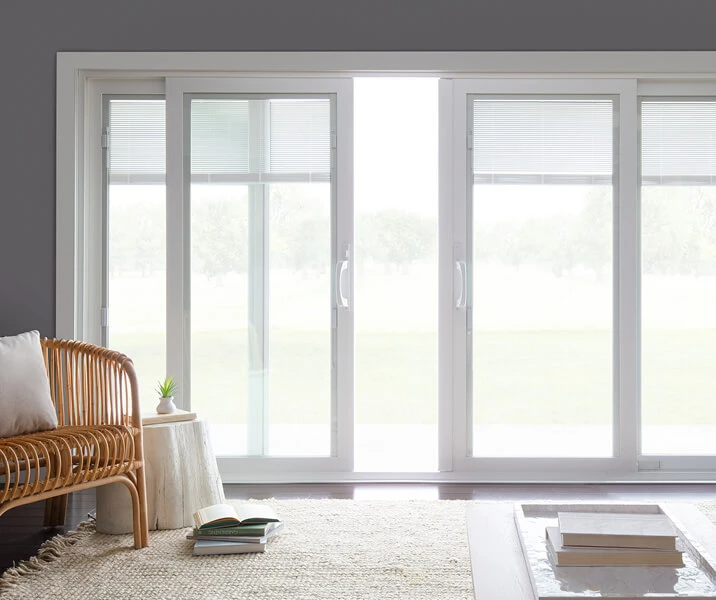 Sliding Patio Doors
Sliding patio doors are made up of panels of glass that slide open horizontally.
Sliding doors do not swing open, requiring less space to operate. They bring in large amounts of fresh air and natural light to create bright and airy spaces. Find inspiration for your home when you look through our wood, fiberglass and vinyl sliding patio door selection.
Why Sliding Patio Doors?
Frequently Asked Questions
Sliding glass doors work great in tight spaces and areas where your furniture is close to the door. Sliding patio doors, unlike hinged doors, require no additional space to operate.

Between-the-glass blinds on patio doors increase privacy and block out light. They harbor fewer allergens and require less cleaning since they are protected from dust, damage and little hands. If it's important to you that these concerns are addressed, then the cost of built-in blinds may be worth it.

Pella offers two types of sliding glass doors: sliding patio doors and multi-slide patio doors. Sliding patio doors are available in 2-,3- and 4-panel configurations. Multi-slide patio doors feature expansive panels that slide open, stacking against each other or tucking away out of sight into a wall pocket.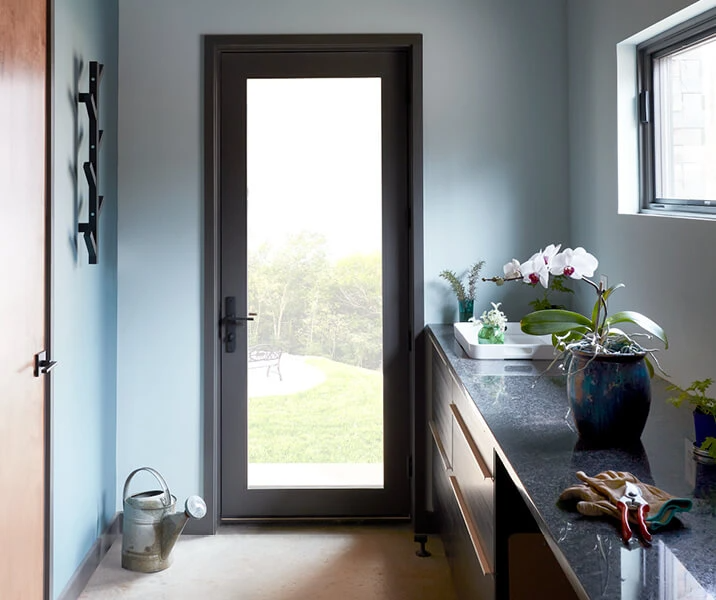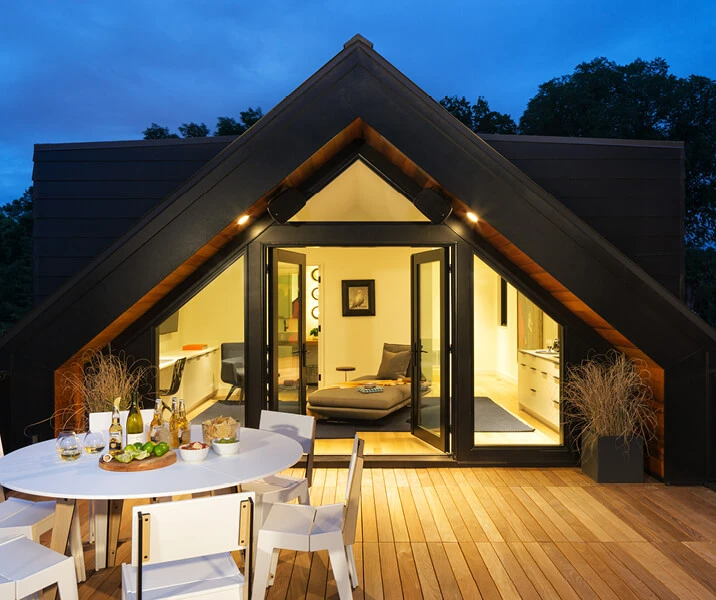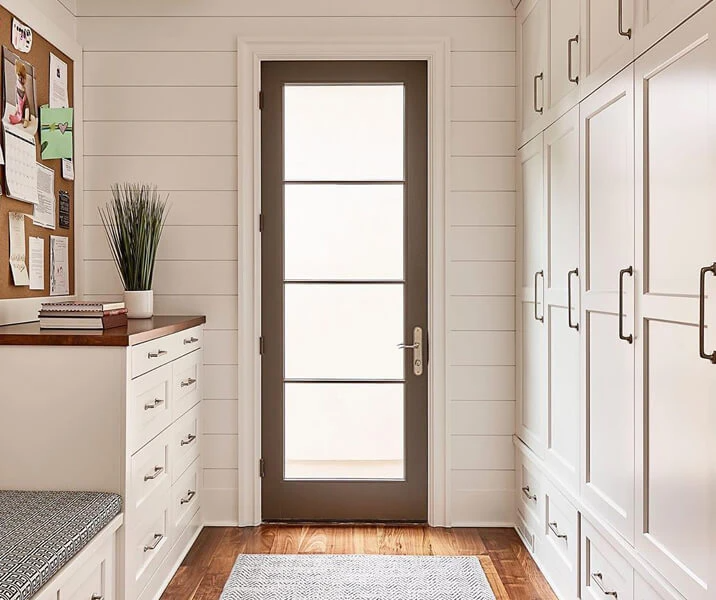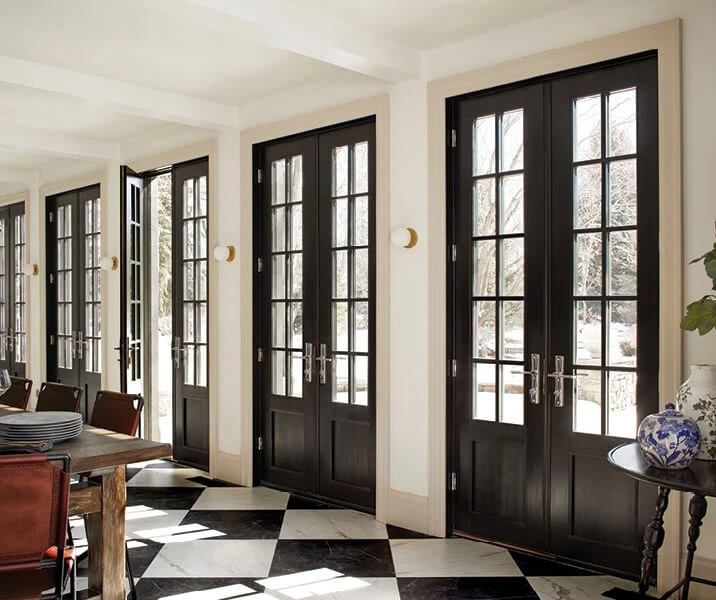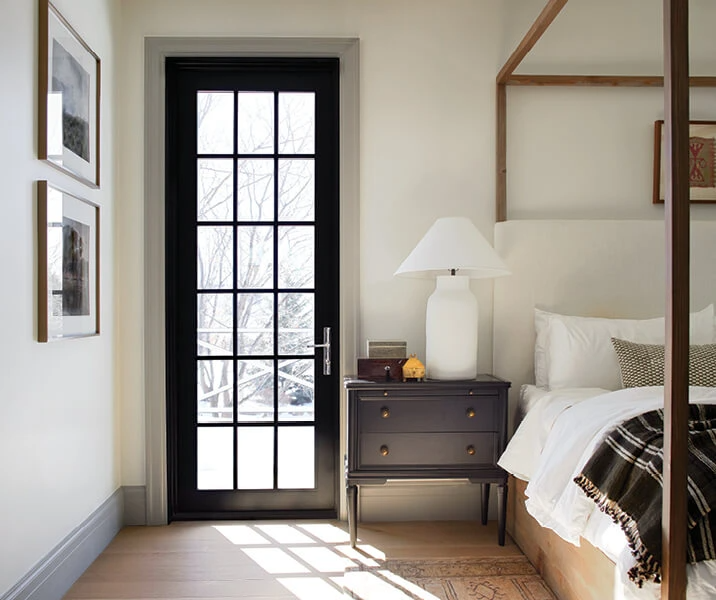 Hinged or French Patio Doors
French patio doors, also called double doors or hinged doors, swing in or out.
French patio doors typically consist of one or two doors that swing open. The swinging operation creates a grand entrance into a backyard or patio area, adding timeless style to any home. Explore the vinyl and wood hinged patio doors.
Why Hinged or French Patio Doors?
Frequently Asked Questions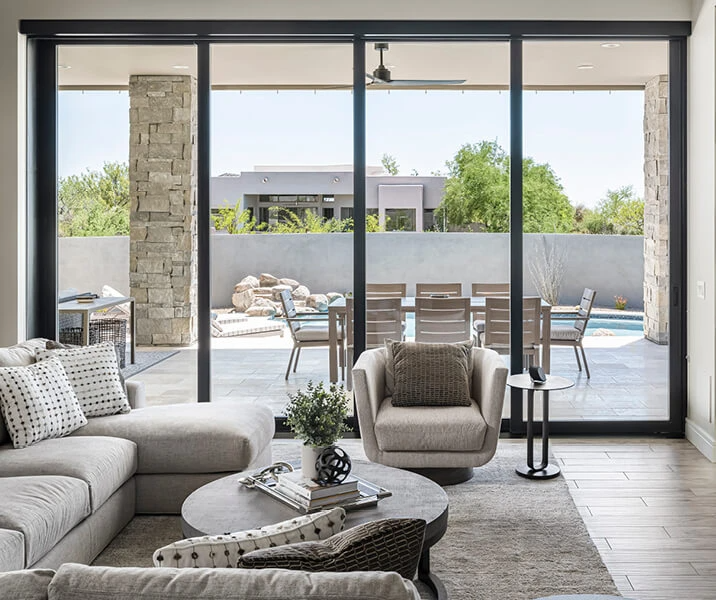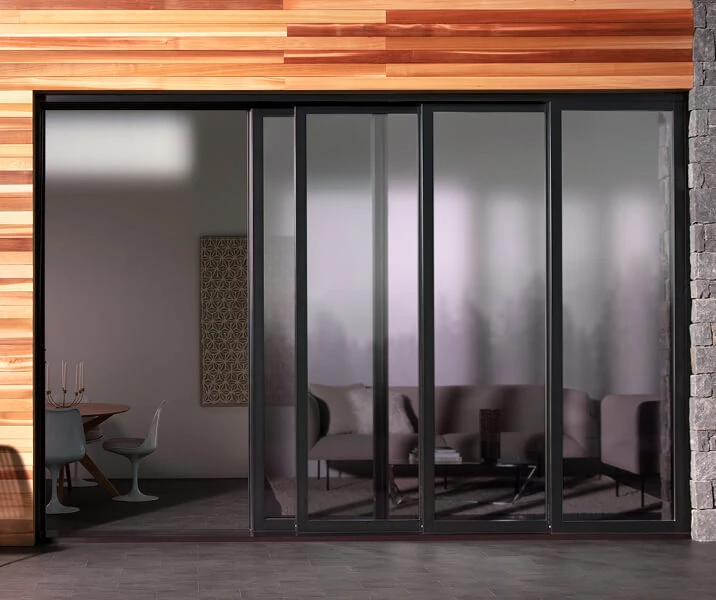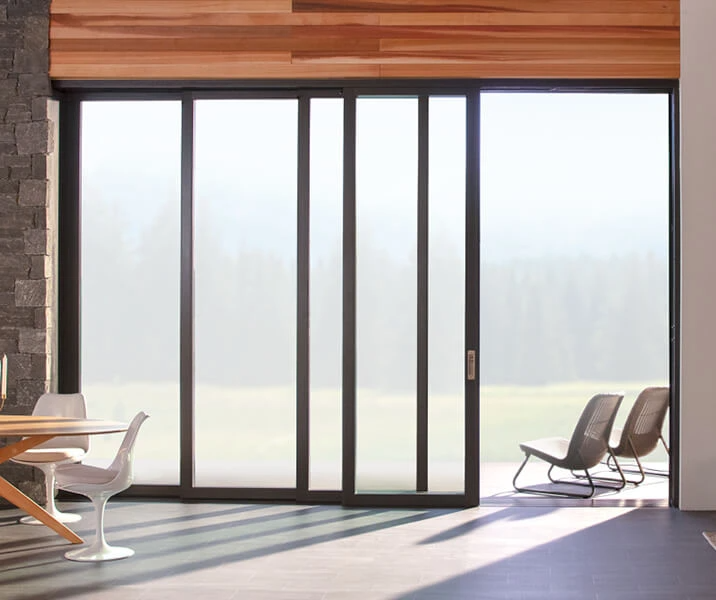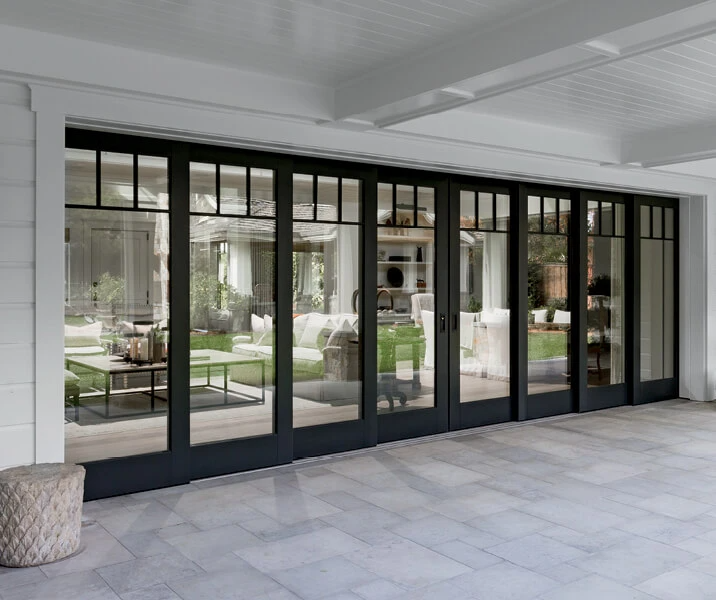 Multi-Slide Patio Doors
Multi-slide patio doors have three or more large panels that glide open horizontally, stacking against each other.
Multi-slide patio doors feature multiple expansive panels that invite the outdoors in and the indoors out. The panels stack neatly on top of one another and can tuck away out of sight into a wall pocket. Large door panels can travel to one side or part in the middle to create extraordinarily wide openings that expand your living space. Discover these doors in wood and vinyl.
Why Multi-Slide?
Contemporary and Modern Style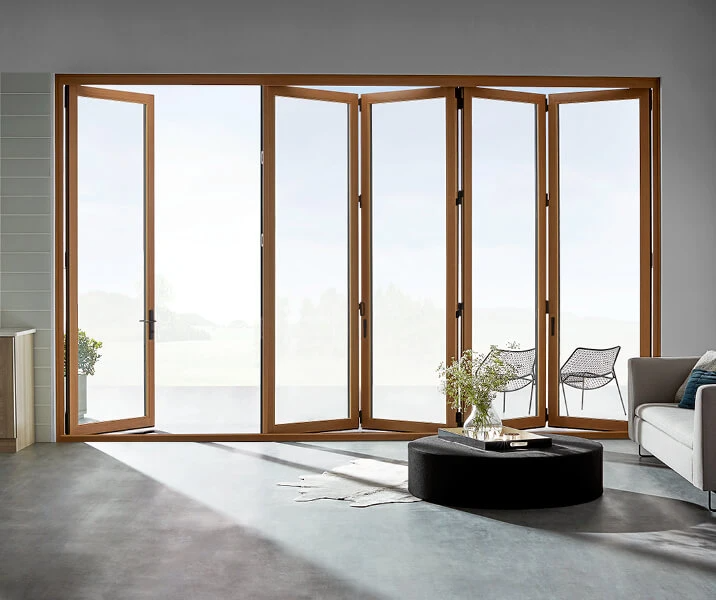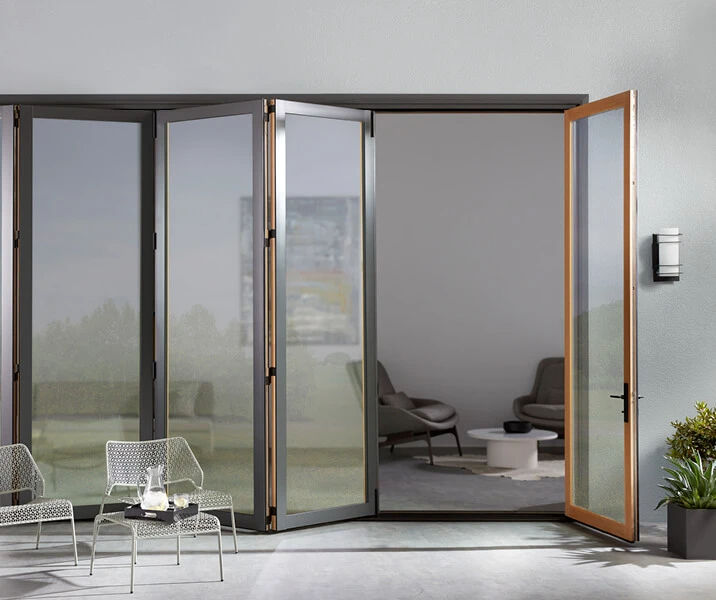 Bifold Patio Doors
Bifold patio doors feature expansive panels of glass that fold like an accordion.
Large bifold patio door panels fold open to extend your living space and blend your home's indoor and outdoor environments. Commonly used in between entertainment areas such as a kitchen and patio area, bifold patio doors create grand openings that can span the length of an entire wall. Explore distinctive and versatile wood designs.
Why Bifold?
Frequently Asked Questions
Bifold patio doors are made up of three or more panels that are connected with hinges on the sides to fold open and closed like an accordion. When bifold patio doors are closed, they create the look of a wall of glass, and when they're open, they stack neatly on top of each other.
Materials

Wood

Fiberglass

Vinyl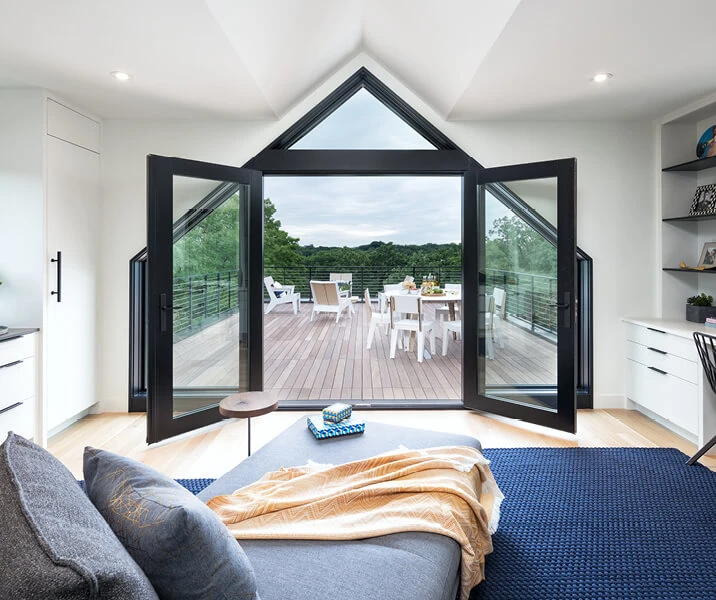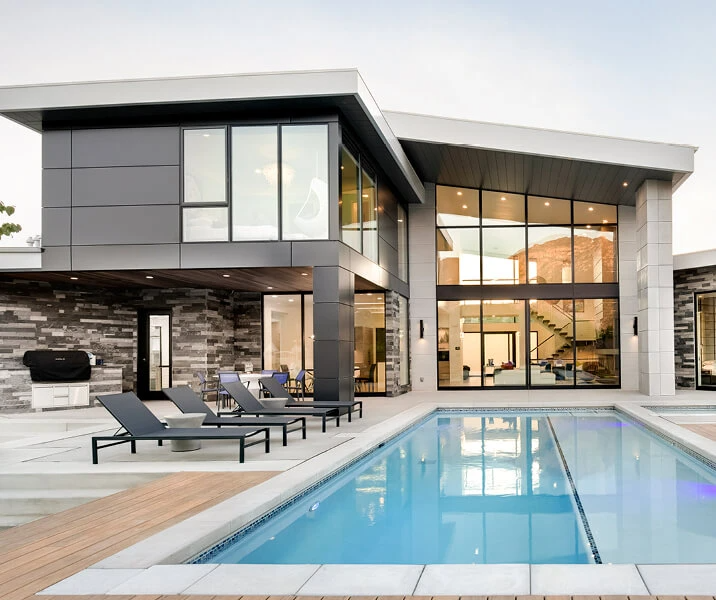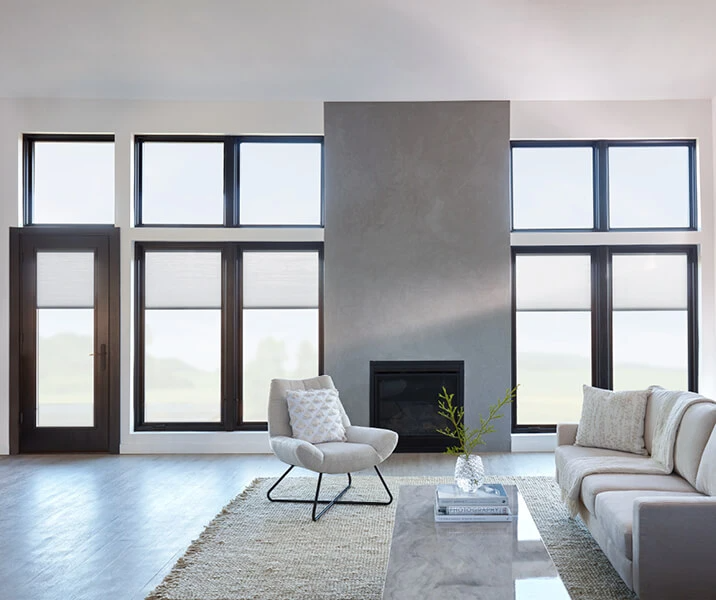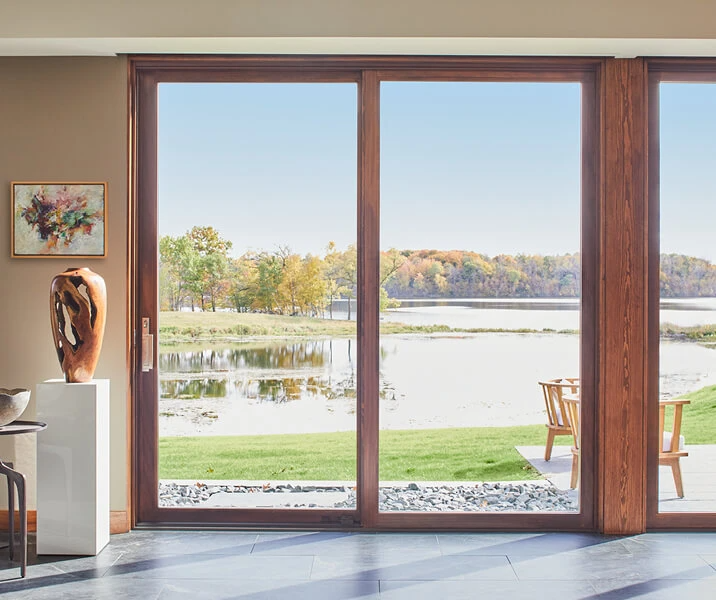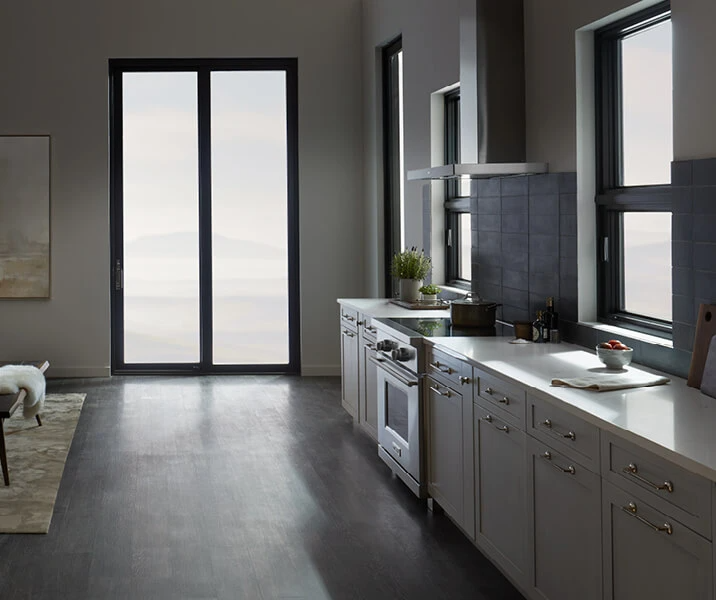 Wood Patio Doors
Wood patio doors offer natural beauty and customizable designs, while delivering exceptional energy efficiency.
Wood patio doors bring warmth and design flexibility as the most customizable material type. With many features and options to choose from, design a patio door that perfectly fits your home's aesthetic. Our durable patio doors offer advanced wood protection with aluminum-clad exteriors that resist fading and the effects of moisture. Explore hinged, sliding, bifold and multi-slide wood patio door options available.
Why Wood?
Highly Customizable Designs
Excellent Energy Efficiency
Best Limited Lifetime Warranty for Wood Patio Doors19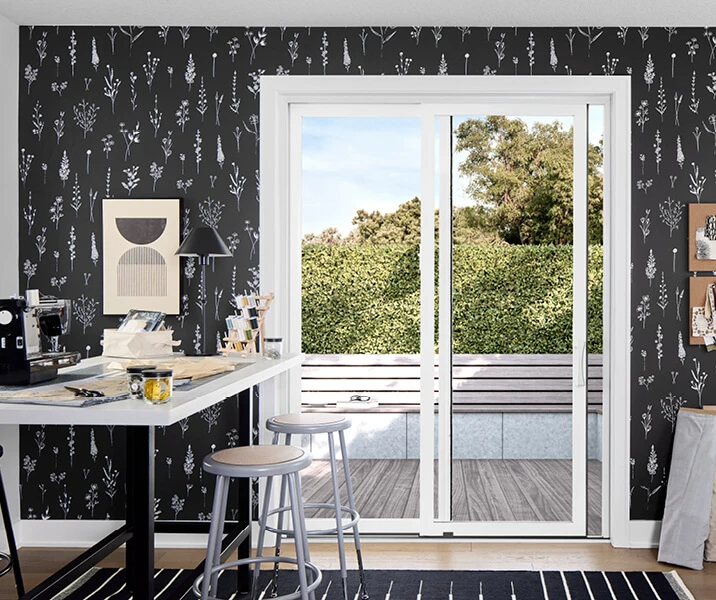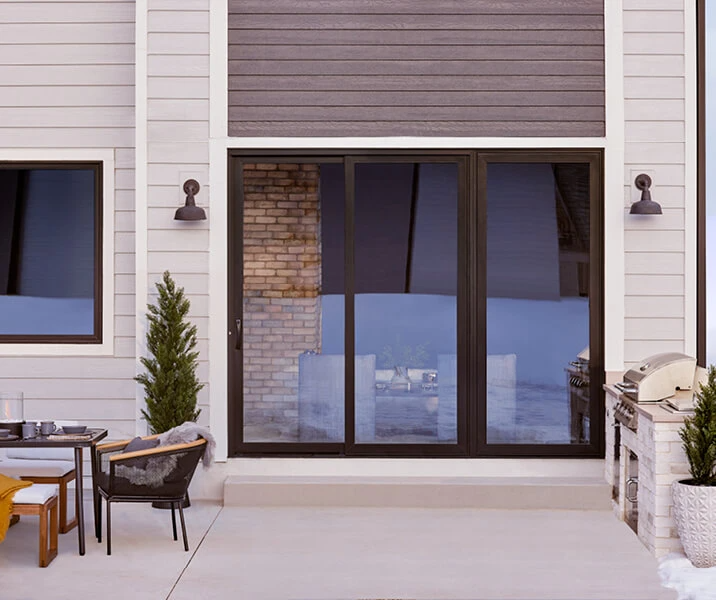 Fiberglass Patio Doors
Pella's proprietary fiberglass is the strongest patio door material, delivering lasting durability.9
Pella's exclusive fiberglass resists dents, bends and breaks to help keep your sliding patio doors beautiful with less maintenance. Fiberglass patio doors are extremely durable and designed to withstand extreme temperatures or climates and everyday life. The heavy-duty powder-coat finish will never need to be repainted or refinished.
Why Fiberglass?
Strongest Patio Door Material61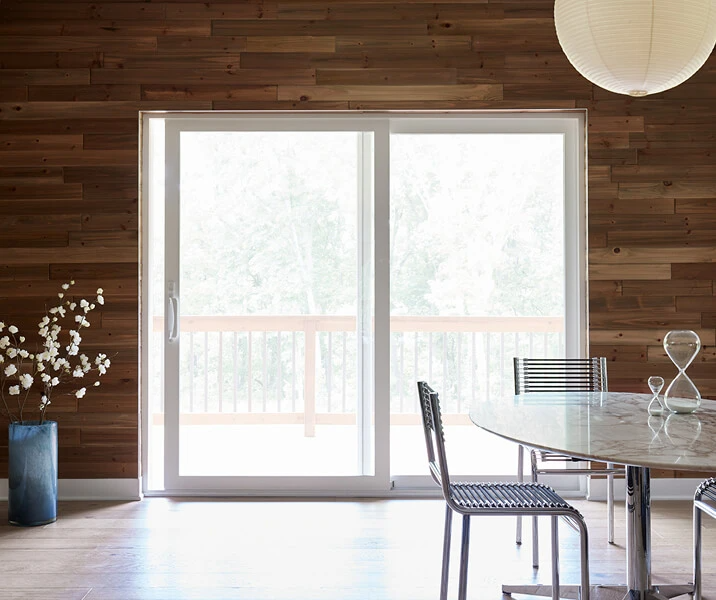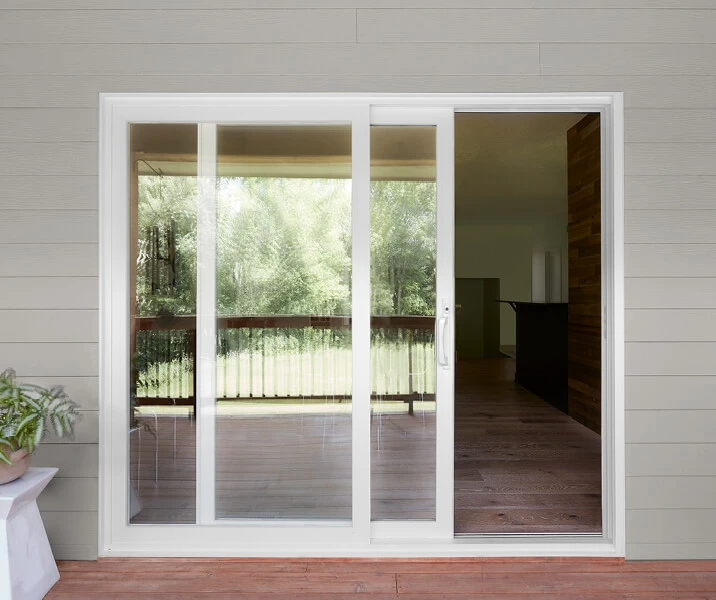 Vinyl Patio Doors
Easy-care vinyl patio doors are high quality and budget friendly, delivering outstanding energy efficiency.
Pella vinyl patio doors, made of our exclusive formula, are low maintenance and never need repainting. Energy-efficient multi-chambered vinyl patio door frames prevent bowing and slow the transfer of heat. Offering style flexibility with several exterior color options, vinyl patio doors are available in three operation types – sliding, hinged or multi-slide.
Why Vinyl?
Get a Free Quote with an Ivision Expert for Window and Door Replacement.
Get to know us better! Contact us today to schedule a consultation and see how we can help you improve your home.
Get A Quote